Apply by November 30 to start classes in spring 2024.
Learn to Lead Crucial Business Cybersecurity Initiatives at the University of Tennessee, Knoxville.
Become proficient in technology and an expert in business through our online master's in business cybersecurity (MSBC).
Innovative
The global workforce needs to grow by 65 percent to meet the current demand for cybersecurity professionals.1 Align yourself with 21st-century workforce needs by becoming fluent in the emerging field of business cybersecurity.
Online
Earn the online MSBC at your own pace. Thanks to our flexible coursework, you can graduate in as few as two years as a part-time student—or take up to six years, should your schedule require additional spacing between classes.
Inclusive
You don't need a technical undergraduate degree to apply and we don't require a GRE/GMAT score, either. We're seeking a diverse group of students eager to complete our demanding degree for an in-demand field.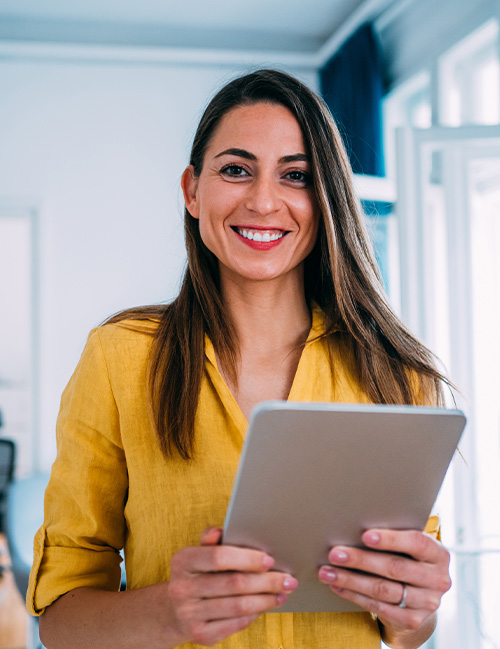 Cybersecurity Degree Principles, Business Degree Packaging
Cybercrime poses one of the most pressing business threats in the digital era. It caused $3 trillion in losses in 2015; by 2025, it's expected that cybercrime will cost the global economy $10.5 trillion.2 As more executives shore up their business cybersecurity strategies to ensure their company's stability, they'll need qualified professionals to guide those conversations and decisions.
This Haslam College of Business master's program lays the principal groundwork of business cybersecurity concepts. Along with sound technical training, we provide graduates with the fluency to comprehend, communicate, and employ business strategies crucial to protecting data and, accordingly, the bottom line.
Together, we can give the global economy the leadership it so desperately needs.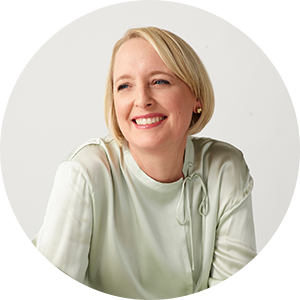 "Cyber resilience equals business resilience."
Julie Sweet
Chief Executive Officer, Accenture
Big Orange Means Big Ideas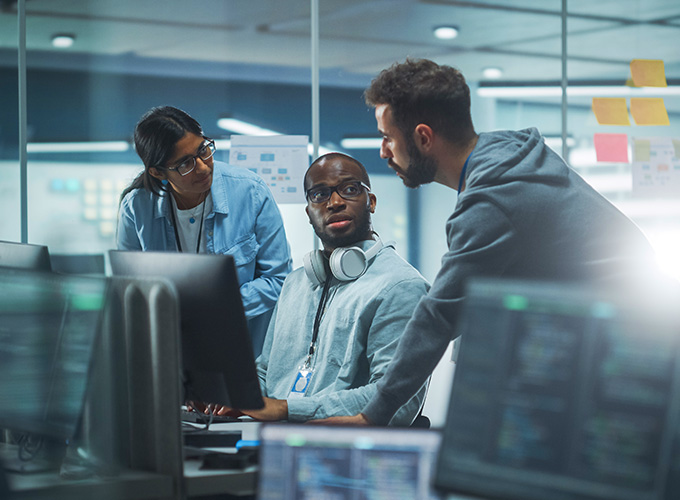 A Community of Doers
To us, taking action is second nature—not a second thought. We're entering the field of business cybersecurity at its inception because we're committed to innovating and advancing the frontier of learning.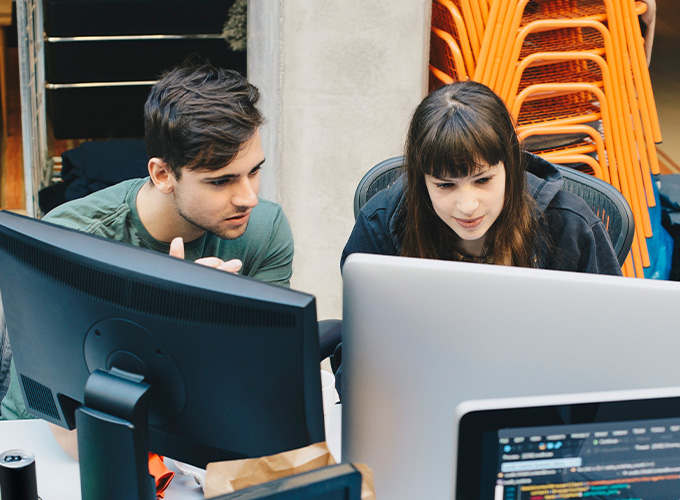 Guided by Research
For over 200 years, UT Knoxville has improved the vitality of communities around the world through our research and discovery. The faculty behind the online MSBC are no exception. All are active researchers or practicing professionals in their fields.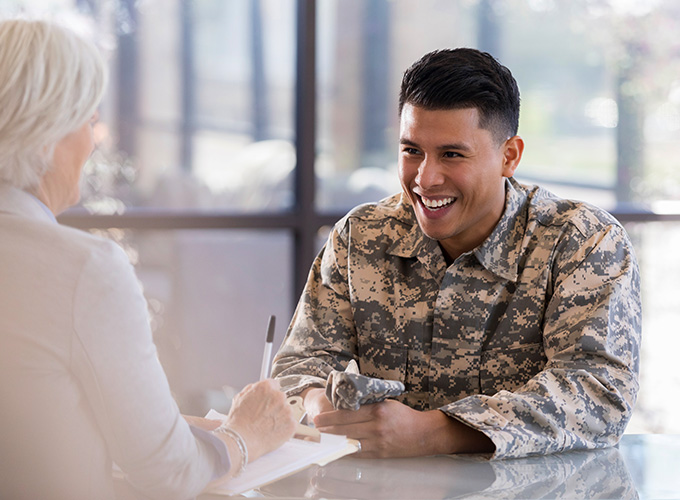 Yellow Ribbon Certified
Haslam College of Business proudly participates in the Yellow Ribbon Program for eligible veterans enrolling in our online MS in business cybersecurity. You kept our country safe, now we can help you keep our businesses secure.
Key Dates
Spring 2024
Priority Review Date
October 6, 2023
Receive an admissions decision sooner.
Final Submit Date
November 30, 2023
Classes Start
January 22, 2024
Summer 2024
Priority Review Date
February 15, 2024
Receive an admissions decision sooner.
Final Submit Date
March 29, 2024
Classes Start
May 16, 2024
Frequently Asked Questions
We do not require a technical background to apply.
Students from all academic and professional backgrounds will be considered for admission. While this is not a technical degree, applicants should have a basic interest in understanding cybersecurity foundations and their business applications.
As a part-time student, you can complete the degree in as few as two years. However, the program is designed to be flexible, allowing you to take courses at your own pace and earn the degree over a span of up to six years.
Online MSBC graduates will be prepared to plan and communicate a synthesized business and cybersecurity strategy. Given that business cybersecurity is an emerging field, the following list of potential career paths is by no means comprehensive or limiting:
Business cybersecurity analysis
Cybersecurity consulting
Business cybersecurity risk mitigation
Cybersecurity auditing
1 International Information Systems Security Certification Consortium, 2022
2 Cybersecurity Ventures, 2020
3 Based on 2023-2024 tuition rates and subject to change.
4 Assuming regular pace of part-time study. Students may take up to six years if needed.